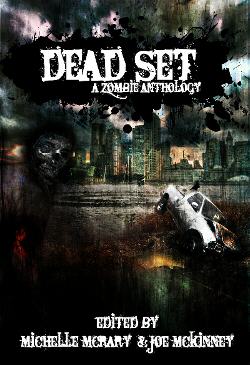 After the cold front came through the night before last, the temperature dipped into the upper forties overnight. It was cool enough that I could see my breath when I went out to get the newspaper this morning.
I managed eight laps in the pool today, which is a record. I'm not sure what I'm working up to, but I'm a big number freak. I count things or rates of things. When I used to ride my bicycle regularly, I fixated on my average speed each day, and the number of miles I racked up each week. With swimming so far it's all about how much I can endure before I feel like I'm about to die, or my arms are about to fall off.
I haven't made it to the end of the short story in progress yet, but I'm getting there a bit at a time. Up to a total of 1600 words this morning (max: 3000). The story just turned the corner, both literally and figuratively. I know how it's going to end, so that helps. I just have one major scene left to write and then it will be revision time. Maybe I'll get it done on Sunday, since tomorrow is taken up with the Houston Writers Guild conference.
The new zombie anthology Dead Set featuring my story "Zombies on a Plane" can now be ordered from Amazon. The book is a benefit for the Make-a-Wish Foundation. Here is the product blurb:
Editors Michelle McCrary and Joe McKinney have brought together twenty original tales of the end of our world from horror's brightest talents. Within these pages you'll find a madman longing for the good old days of Hometown America, a company that deals in the dead, a radio DJ who holds the living together with her voice, and a soldier haunted by the living and the dead alike. This is the end of the world as you've never seen it before. Featuring stories from Lisa Mannetti, Lee Thomas, Bev Vincent, Harry Shannon, David Dunwoody, Nate Southard, Boyd E. Harris, and a host of others, Dead Set will take you on a guided tour through the ruins. The zombie story has finally come of age.
I received my contributor copy yesterday and look forward to tearing through it in due course. I have three anthologies on the coffee table that I've received in the past two or three weeks that contain my work. I think that's a personal record.
I wrote the first draft of my review of Snow Hill last night while watching CBS shows. Then I picked up PD James's Talking about Detective Fiction on my Kindle. The book is one of my competitors for an Edgar Award. Not a long book, just over 200 pages, so I got through about 1/6 of it in one sitting. It's essentially a history of the evolution of detective novels (especially British detective novels), from Wilkie Collins' The Moonstone through the present.
Survivor has been one surprise after another this season. The biggest surprise has been how dysfunctional the villains have been, although I guess in retrospect they're just showing their spots, scheming against each other instead of colluding to be strong to make it to the merge. It was funny to see them completely dismantle their camp for no good reason. I thought Sandra's plan last night was brilliant and as soon as she laid it out I knew it stood a good chance of succeeding. Russell is the ultimate paranoid, so any hint that someone is scheming against him will trigger his eviction reflex. Even though she's not a strong player, I sort of like Courtney. She's a scrawny little thing, but she speaks up from time to time and it's always entertaining when she does. Coach has to be one of the most deluded players ever, though Russell gives him a run for the money.
CSI was a little bit weird this week. Langston's outburst seemed uncharacteristic. And this Dr. Jekyll villain–bizarre. Stranger than the miniature killer, that's for sure. His crimes are so convoluted and intricate. Stealing a radiator cap and planting radiating material in a victim: how obscure is that? Next week looks like it will be one of those whimsical episodes that are always fun.
I don't know what to make of this new boss on The Mentalist. She's hard to like, but Jane manages to catch her off guard from time to time (when he commented on her shoes, for example), and she ranges between hard ass and being supportive.
Thinking about going to see Date Night this weekend if we can work it into our schedules. Looks funny. I remember seeing the trailer in the movie theater when we saw It's Complicated.