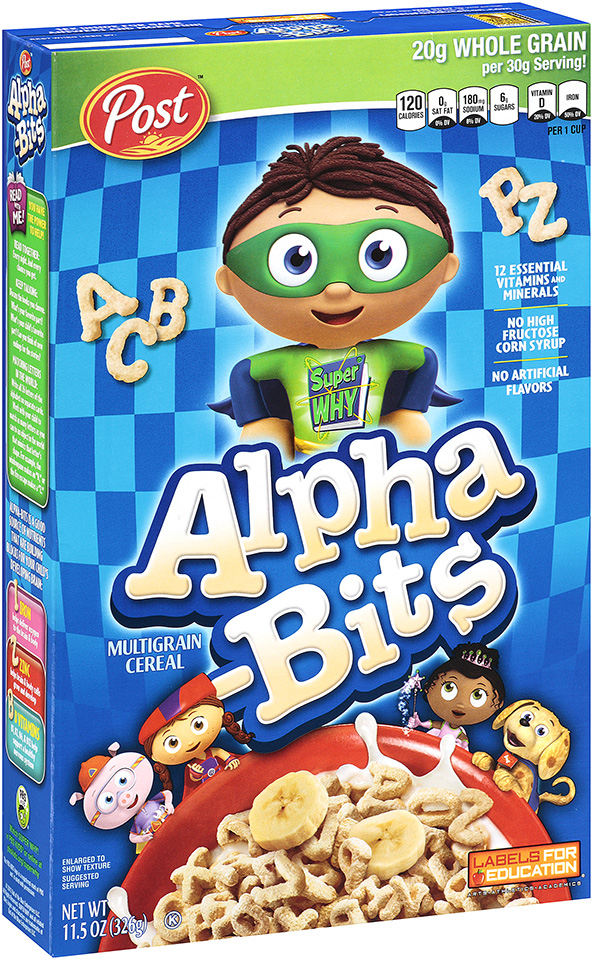 I've gone on two protest marches so far this year. I've contacted my congressman. I joined the ACLU.
And I've written to complain to a cereal company!
I've always been a big consumer of cereal. Growing up, I ate it for breakfast most days. I had a number of favorites, and Alpha-Bits was always near the top of the list. At first, it might have had something to do with the fact that they were letter-shaped, but I enjoy the flavor and consistency.
A number of years ago, for reasons I don't quite understand, the cereal was pulled from grocery stores. However, it didn't vanish completely. It was still available at places like Target and Wal-Mart. So I'd stock up on a couple of boxes any time I went to those stores.
I didn't notice the "New & Improved" banner on the top of the most recent two boxes I bought. But I did notice something wrong when I poured the first bowl. The cereal was bigger and puffier, and it didn't taste the same. And not in a good way. Quelle dommage! I did a search of social media and found out I wasn't the only person who felt that way.
So, I decided to write the company, Post. I told them it reminded me of the New Coke debacle. I asked them to bring back Alpha-Bits Classic! I had a response from them saying they would pass my complaint on to their Product Development Department.
I don't expect to go on a March for Cereal, but I'm not going to take this lying down!