Onyx interviews: Tabitha King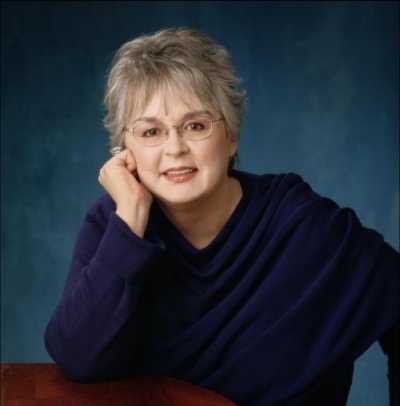 Tabitha King comes from a literary family. Between 1981 and 1997 she published seven novels, five of which are set in fictional Nodd's Ridge, Maine. Her husband is Stephen King. Their two sons, Owen and Joe are published authors. Daughter Naomi is a minister.
For most of the past decade, fans of King have had nothing new to read. Publishers became less inclined to take risks on books that probably wouldn't become bestsellers. Also, in 1999, her husband was the victim of a near-fatal auto-pedestrian accident. Her priorities shifted during his lengthy rehabilitation period.
Earlier this year word emerged that King had taken on the task of completing an unfinished manuscript left behind by the late Michael McDowell, a close friend of the Kings who died in 1999. McDowell wrote several Southern Gothic novels, including a six-volume series known collectively as the Blackwater Chronicles, released one book per month in 1983. He published under a couple of pseudonyms—some of which were collaborations with his partner—and was also a screenwriter, best known for his work on movies like Beetlejuice, The Nightmare Before Christmas and Stephen King's Thinner.
Candles Burning (see review), published in June 2006, is the product of this rather unique collaboration. McDowell completed several hundred pages of the novel—the rest was up to Tabitha King.
Onyx: How did it come about that you were asked to complete Candles Burning? Were you familiar with the manuscript while McDowell was working on it?
TK: I never saw the mss or talked about it with Michael before his death. I was approached through my foreign rights agent, Ralph Vicinanza, who had been approached by Michael's editor, Susan Allison, and asked if I were interested in completing Michael's unfinished work.
Onyx: Did you have any trepidation about participating in this type of collaboration?
TK: No. I can't imagine a better arrangement.
Onyx: Did you establish any ground rules for yourself before starting? For example, what were your thoughts on modifying what was already written? Did you feel free to alter plot or style of the existing material?
TK: I was given a free hand to do whatever I wished. I chose to regard myself as a full collaborator with Michael. He was a generous writer, who collaborated with several other writers during his life. (And it does take generosity to collaborate successfully.)
Onyx: How did you immerse yourself in the story and characters in preparation?
TK: I reread Michael's work first. I did a little research on places—New Orleans, where the murder occurs; Tallassee, Alabama, Callie's Mama's hometown; and the Pensacola, Florida area. Since a large part of the story occurs in the late fifties and early sixties, I tickled my own recollections of the era, reviewing the major events and cultural changes of that period. It didn't take much, really; I had the perhaps unfair advantage over Michael that I actually was a little girl in 1958. On the other hand, I wasn't raised in the south or by Callie's Mama. Once immersed in the fiction, I surrender control to the character, in the belief that ultimately story proceeds from character.
Onyx: You're not unfamiliar with stories containing supernatural elements, but your novels, with the exception of Small World, are firmly rooted in contemporary realism. Were you comfortable writing in the trappings of the Southern gothic?
TK: Compartmentalizing stories goes against my grain. Story's story. People are people. And wherever we live, we live in a small town. That said, I decline to live in any kind of literary ghetto.
Onyx: Did McDowell set up plot situations or foreshadowing that you had difficulty resolving?
TK: No. He had not locked in an ending. His notes end in speculation and alternative resolutions. I don't know if he always worked that way. If he was in the habit of writing to a strict outline, he did not leave one in a complete form for this mss. I don't discount the possibility. He was sick, after all, at the time that he was trying to pull the book together.
Onyx: The book is set in locations that aren't typical Tabitha King territory, with the exception of Pensacola Beach. Did you do any on-site research to help understand the setting?
TK: Actually, Pensacola is the only one that I actually visited while re-writing the mss. I had not ever been there. My winter home in Florida is on the southwest coast, just south of Sarasota. In fact, it's in the district currently represented by Katherine Harris, notorious as a co-conspirator in the theft of the 2000 Presidential. Just imagine what kind of shape this country would be in if Al Gore had been allowed to become President.
Onyx: Is the last we'll see of Calley and the Dakins since Candles Burning contains allusions to discoveries Calley makes about her family later in life that aren't resolved.
TK: Good question. [Note: in another interview, King said that there are aspects of Calley's adult life she'd like to explore.]
Onyx: Who do you consider your literary influences?
Outside of the family? In no particular order, Herman Melville, Charles Dickens, Dorothy Sayers, John D. MacDonald, Ruth Rendell, Patrick O'Brien, Reginald Hill.
Onyx: Do you anticipate revisiting Nodd's Ridge [setting for her novels Caretakers, The Trap, Pearl, One on One and The Book of Reuben]?
TK: Yes.
Onyx: Among the books your husband lists at the back of On Writing as his favorite reads in recent years is an unpublished novel called The Sky in the Water. Are there plans to publish that book or others you may have written in the interim since Survivor?
TK: No. Also going unpublished is a novel called The Devil's Only Friend. Publishers seem to be very shy of novels in which characters keep doing the same stupid things, the way real people do. Also publishers want to make a huge score with every book. It's either that or write some kind of genre series.
Onyx: How did you find time to write when you had small children in the house? What are your writing habits like these days?
TK: It was quite a trick to write when the children were small. Fortunately, they got used to being ignored, and then they grew up and left home and are now ignoring their own children so they can write. IMO kids need a modicum of being ignored, just as they need a soupcon of boredom. Being ignored is how you find out you're Small Potatoes, and boredom often leads to actual thought, exploration, reading, discovery etc—the shit you can't do in school.
My writing habits today, as ever, are abysmal.
Onyx: When do you share your writing with the other authors in your family? To what extent do you wonder while you're writing how another family member will react to certain passages? Do you get critiques while a draft is in progress or do you wait until the end? Have you considered collaborating on a writing project with another family member?
TK: Completed first draft. I never think about how anyone will react to what I write when I'm writing it. I will not consider collaborating on a writing project with a member of my family. We read each other's shit and offer suggestions that may or may not be taken, and that's the end of it. I remember reading [the short story] "Survivor Type" and telling Steve that I suspected eating oneself would require as many calories expended as taken in, if not more. I told him once to change a male character to female. My usual editorial advice is to use fewer words more precisely. We once talked about a project together but the minute the business people got involved, it turned into Steve's project. It was like I wasn't in the room. I ended my involvement immediately. His response to my work is more that of reader than editor. He likes what I do but rarely suggests changes.
I don't usually see Owen's work until it is well along, but Joe often sends first drafts. I've given him more editorial suggestions, some of which he has taken. Owen calls me mostly for research. Steve's always done that too.
Naomi's sermons are out of my area of expertise. She did win a prize for one once.
---
Tabitha King's home on the internet is http://www.tabithaking.net/
This interview was conducted XX, 2006. Tabitha King photograph &copy Sigrid Estrada
---
Web site and all contents © Copyright Bev Vincent 2007. All rights reserved.