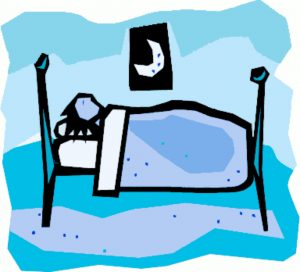 Acceptance and rejection letters come in many forms. For the latter, there are form letters and postcards with checkboxes. Sometimes these come with a handwritten scribbled note at the bottom. Sometimes the rejections are personalized and constructive. I once received a rejection that was a strip of paper about ¾" wide cut from a sheet of printer paper. It had a couple of lines of type, and was tossed into a legal-sized envelope, where it rattled around as the letter made its way through the postal system. How frugal, I remember thinking at the time. They could get nearly a dozen of those rejection missives from a single sheet.
Acceptance letters are generally unique, and the one I received for my short story "Truth or Dare?" this week easily qualifies as the cutest ever. It opened with a colorful green monster with a polka-dotted body, Viking horns and a facial expression—including extended tongue—that would rival the happiest of dogs. This was Manny the Monster, I learned, and the editors said that if they hadn't accepted my story, Manny would have eaten their toes.
The story will appear in Now I Lay Me Down to Sleep, an anthology from Necon E-Books that will launch at Necon 37 in July. There will be both a print and an electronic version, and many of the authors will be present to sign at the convention. The coolest part is that all proceeds will go to the Jimmy Fund from the Dana-Farber Cancer Institute.
"Truth or Dare?" has a long history. I originally wrote it in 2007, or thereabouts, and I think I submitted it to a few places and had it accepted to a pro-paying market. Signed a contract and everything. However, ultimately the terms of the contract lapsed after a few years; therefore, I took the story back because I had no faith the market was ever going to appear. So it was available when this call came out and, happily, it found a receptive audience.
We've been working our way through Bill Nye Saves the World on Netflix. It's a more grown-up version of his popular science show. It's frenetic and fun and informative, with a clear political and social slant. It doesn't always hit on all cylinders (I thought the Rachel Bloom segment fell flat), but we're enjoying it. Nye also does a good job of bringing diversity to the table in his panel discussions.
Small quibble about NCIS: I know it would have taken screen time to explain who these strangers were, but I found it strikingly odd that every one of McGee's co-workers was able to attend the very special event this week and not a single one of Delilah's co-workers was there. They hand-waved away family members, but not that.
We watched and enjoyed the Tim Burton movie Miss Peregrine's Home for Peculiar Children on the weekend. I've never read the book it's based on, and I didn't really know all that much about the story going into it, but it was cleverly done, with a terrific cast and the expected spectacular special effects. Liked Chris O'Dowd as the boy's father, although poor Kim Dickens got relegated to a single scene as his mother. Samuel L. Jackson chewed up all the scenery.