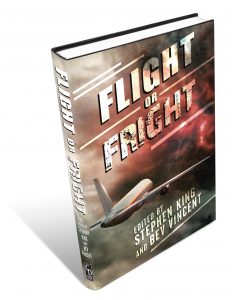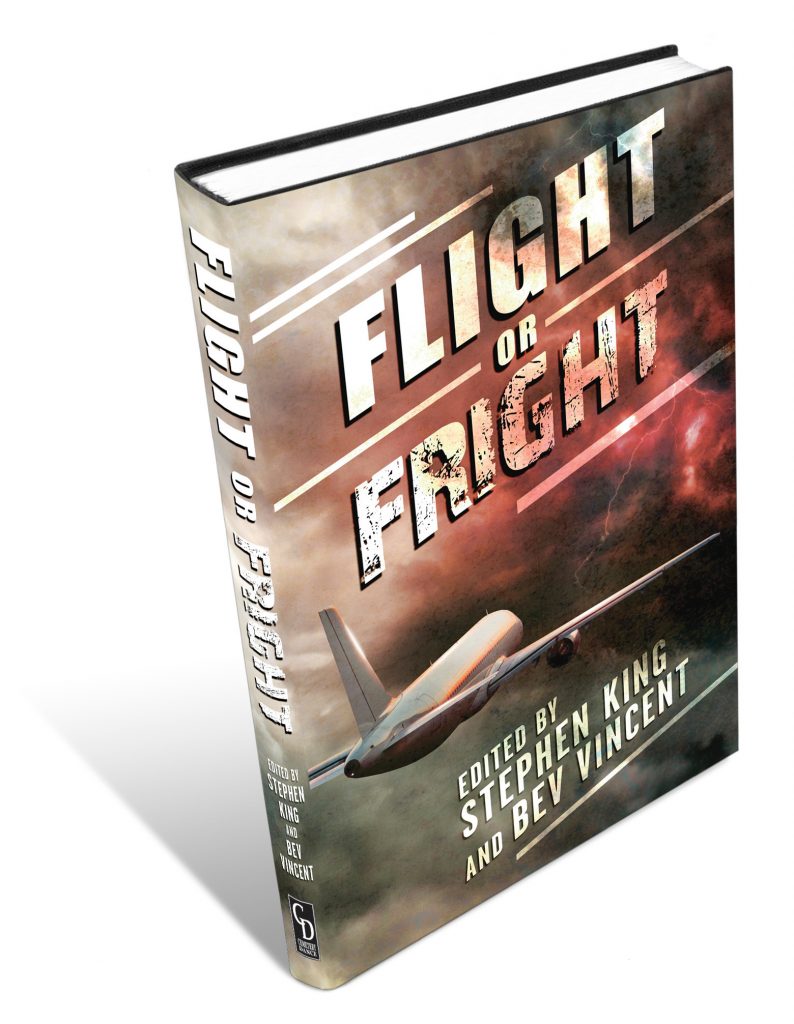 For the past several months—since last August, in fact—I've been working with Stephen King, editing an anthology of scary stories involving flying. Cemetery Dance Publications announced the book today, so I can finally talk about it!
The anthology contains sixteen stories and a poem, all reprints except for new stories from King and Joe Hill. Some of the authors and/or stories you may be familiar with (Ray Bradbury, Roald Dahl, Dan Simmons, Richard Matheson), while others will likely be as new to you as they were to me. Oh, and I have a story in it, too, a reprint called "Zombies on a Plane." We came up with a terrific lineup of stories and I'm very proud of what we've done with this book. We think it should be stocked in every airport bookstore on the planet so that airline passengers will have something to help them pass the time as they rocket across the atmosphere, miles up in the air, inside a metal tube held up by physics and thin air.
Cemetery Dance is releasing the hardcover and eBook on September 4, while Simon and Schuster is doing the audiobook. Hodder and Stoughton will be publishing Flight or Fright in the UK.
Here's how the book came about: I was sitting next to Rich Chizmar in a Bangor restaurant when Steve came up to us with this idea for an anthology of horror stories involving flying. The fact that we were across the street from Bangor International Airport was especially apropos. Steve and I dug deep to come up with this collection of stories—some of them I'd read before but many of them I hadn't. It was a delight to find tales by some of my favorite authors that fit the loose theme and also to be introduced to several new-to-me writers who had published some chilling tales. Then there's the new stories by Steve and Joe Hill, both of which are terrific and disturbing contributions to this sub-genre. I spent 24 hours total on two flights to and from Japan while working on this project and I spent a lot of time…a LOT of time…thinking about all the things that might go wrong when I was 35,000 feet up hurtling through space at 500 mph in a torpedo with wings. Is it a little twisted that we hope this anthology makes a lot of other people equally nervous the next time they board a flight?
Hope you'll check it out. It's been a fascinating experience. I'll never look at an airplane the same way again.