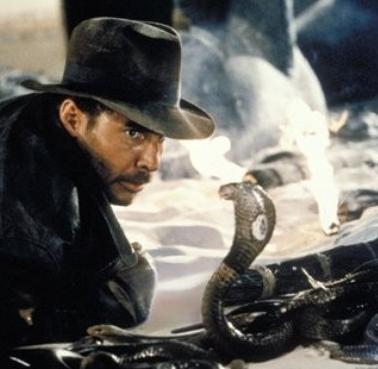 Where did last week go? In fact, where did November go? It was a great week, though. My wife and I had the week off, but we had lots of work to do so it was almost like I was a full time writer. I have to admit, I could get used to that. We got up at a decent hour, had breakfast and worked in our offices. I'd take the odd break to watch a recorded TV show or to exercise. Then we'd whip up a late-afternoon meal. We went shopping on Sunday and didn't leave the house until Saturday. I made the best beef stew ever, in a crockpot, and our turkey dinner was amazing. My wife doesn't like white meat as a rule because she finds it dry, but we found this Jennie-O "bake in a bag" turkey breast that was delicious, and the accompanying gravy just added to it. The amazing thing was, after all we ate, I lost two pounds. I also finished an essay that was due yesterday and then got eight or nine short stories back into circulation (and received one rejection already).
On Saturday morning we drove to Galveston for a wedding. We had to be there by 12:30. About 20 miles from the island, the interstate ground to a halt. We could see lights ahead, and a couple of emergency vehicles made their way around us. Then the Life Flight helicopter landed on the freeway just in front of us. Then some guys in yellow safety vests came along and said we might as well turn off the engines because we'd be a while. We though we were going to be late. We were just past an on ramp but there was a guard rail beside us, so there was no easy way off. Cars behind us started turning around and going in the wrong direction to use the on ramp as an exit. We started to follow suit, but just as we did the traffic started flowing again and we were able to get on our way and get to Galveston with time to spare. Turns out a guy had been seen walking along the freeway carrying a gun, which led to a standoff and the guy shot himself, but not fatally.
Then last night we were talking at the table after dinner (turkey leftovers, still awesome) when we heard what sounded like a generator right outside the house. We decided to go for a walk around the block, which we often do when the weather is nice, and saw a van parked at the end of the driveway. It first I thought it was one of those pet grooming services. Then we realized there was a reporter standing in the middle of the street filming. We heard him say the name of a neighbor across the street and something about a trip to see the Statue of Liberty. He messed up his lines again and again and again. At first we thought it was really bad news, but it turns out our neighbor had been on the train that derailed in the Bronx but she was okay. The local NBC affiliate had helped our neighbor get in touch with her, so he agreed to an interview, even though he was pretty frazzled. After they were done, he went into the house and came back out wearing an 8-foot boa constrictor around his shoulders. He promised the reporter that if anyone else came along looking for an interview, he'd first introduce them to his snake. I'd never seen the critter before. He came over and talked to us and the snake slithered around and hissed, but it never once constricted around his body and it didn't try to eat him or us, so I guess that's okay. (Then I watched The Amazing Race and saw the racers eat cobra. Seemed like the theme for the evening.)
---
During the week, we had a Merchant/Ivory mini-marathon. First we saw Quartet from 1981 starring a quite young Maggie Smith and Isabelle Adjani. A strange film, set in Paris, about a young woman whose Polish husband is sent to prison for a year and she ends up being invited to stay with an English couple. The husband has a reputation for currying romances with young women and the wife tolerates it. It's all very dysfunctional and I found myself hoping that the mysterious death of one of his previous dalliances had something to do with his wife, but it didn't.
Next up was Mr. and Mrs. Bridge from 1990, starring Paul Newman and his wife, Joanne Woodward, Kyra Sedgwick and Robert Sean Leonard (Wilson from House). Nothing much happens in this story about a family in the late 30s and 40s. Newman's character, a lawyer, is emotionless and cold; his wife is a bit of a ditz but she copes well. One daughter goes off to NY to become an actress, another marries someone inappropriate and the son joins the war effort. One of their neighbors (Blythe Danner) slowly goes crazy. At a certain (and quite unusual) point, the film just ends and they tell us what happened to the family in the ensuing years.
Then came The City of Your Final Destination starring Anthony Hopkins and Laura Linney from 2007. This was the first project Ivory did after Merchant died. We liked this one a lot. It's about a young and rather harried young man who goes off (unannounced) to Uruguay to try to convince an unorthodox family to authorize the biography of a one-hit wonder author. The family consists of his widow (Linney), his mistress, his mistress's daughter (by him), his brother (Hopkins) and his brother's male Japanese lover. Only the brother is on board at first. The young man's academic career depends upon this book, something his hectoring girlfriend doesn't let him forget (but she's not there, so that's okay). He becomes attracted to the mistress and re-evaluates what's important.
Finally we watched The White Countess, starring Ralph Fiennes, Natasha Richardson and the two Redgrave sisters from 2005. This was the best of the four. Fiennes is a former diplomat living in Shanghai. An accident has left him blind, so he's not of much use any more. He decides to open a bar and brings in Richardson, an exiled Russian countess who is working as a "taxi dancer" in a seedy establishment. She's a pariah to her family—they disapprove of the way she makes money, but it's the only money they have. It's late in the 1930s and Japan is making incursions into China. Fiennes' character befriends a Japanese man (the same actor who plays Hopkins' lover in the previous movie) who is something of a mystery. Fiennes' character is grieving the loss of his family, so it takes some time for him to take a chance on the countess.
---
I quite liked the new direction The Mentalist is taking. Rather than wallow in the aftermath of the Red John case, they jumped ahead nearly two years. Lisbon is still in law enforcement, but it's low key. Grace and Rigsby now run a security firm. Cho is with the FBI and Patrick is on an unidentified Caribbean or South American island that has no extradition with the US. The first episode of the new status quo was very well done, I thought.