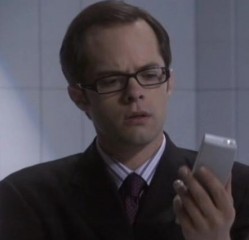 I finished the first draft of a story I've been working on for a couple of weeks. It's been tough going for a couple of reasons. First, I used the bones of an old, unfinished story as the basis for it, but I had to pick all the pieces out and reassemble them in a different shape, so it's kind of a Franken-story. Second, I didn't want to start writing until I could figure out a solution to the story problem. I was worried I had set up an unsolvable situation and I didn't want to write myself into a corner.
I figured out the ending late last week and it's been full speed ahead, more or less, ever since. The next problem: it came in at 5100 words and the market has a cap of 3500. I can generally get rid of 10-15% of the text in the first round or two of edits, but almost a third of it has to go. I'm pretty sure its do-able, but it's going to take work.
One of my stories will be featured this June in Season 4 of The Wicked Library podcast. Looking forward to hearing how they adapt it for voice.
What is it with FX and travel agencies? First, KGB agents Philip and Elizabeth use one as their cover on The Americans and now there's one on Fargo that's cover for a team of hit men. I enjoyed the first episode of Fargo. It's got such a great cast. All these wonderful people keep showing up. It was hilarious to see Kate (Addison from Private Practice) Walsh as a trash-talking widow. Bob Odenkirk as a deputy with a weak stomach. Colin Hanks as a cop who has a face-to-face with a seriously scary guy, and blinks. Keith Carradine, Martin Freeman and a host of others. Billy Bob Thornton plays a hit man, but he's also something of an imp, stirring up shit just for fun. For example, he calls the elder son of a man he just killed and tells him that their father left everything to the other brother. For no reason other than to set them against each other, a payoff he won't even get to see. And then he tells a badgered son how he handled someone who insulted him and promptly calls the mother when the son follows suit. He's just handing out misery with a trace of a smile on his face. It's goofy and funny and violent, but not completely Twin Peaks out-there wacky. This is a limited run series, just 10 episodes, so all bets are off right out of the gate.
I started watching the SyFy series Helix, which has finished its first season and has been renewed. It's not bad, and it has a cast of actors you might sorta recognize from other places. That politician from The Killing. The Japanese guy from Lost. It's about a viral outbreak in an Arctic experimental station and the CDC team that's sent in to deal with it. Sort of The Andromeda Strain with more deaths and explosions. It has suspense and science fiction tropes aplenty.
There's a new mayor of Loose Cannon-ville on Survivor. I have to wonder what sort of cop Tony is in the real world. He lies, manipulates, plants evidence and then goes all paranoid when he realizes that other people are playing the game as hard as he is, only with a tad more subtlety. Looks like everyone has given up on searching for immunity idols. They didn't even bother to look for a clue at the spa resort. Spencer's sitting in an okay position right now. He's a strong player, and he's got an idol. Another dumb move or two by Tony and he could be on the top of the heap.