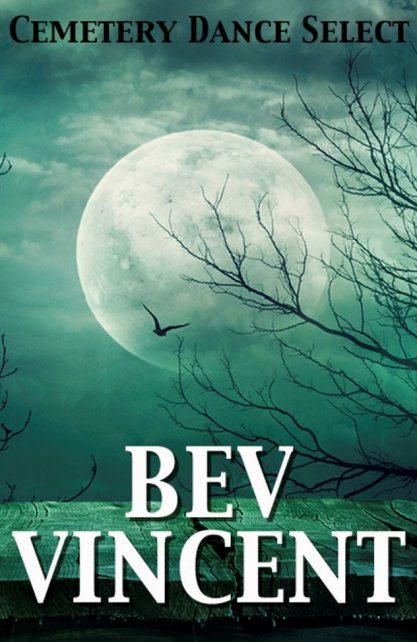 Cemetery Dance Select: Bev Vincent
An eBook collection of four of my short stories, part of a new series from Cemetery Dance Publications.
The Cemetery Dance Select series invites some of our favorite authors to spotlight a sampling of their own short fiction: award-winners, stories they consider their best or that had the most impact on their career—or neglected favorites they feel deserve a second look.
Long-time fans will enjoy revisiting some classic tales. New readers will find this series a handy introduction to each author's best work.
Each CD Select mini-collection includes an exclusive Afterword where the author explains the reasoning behind each selection, and provides insights into the writing of each story.
The stories Bev Vincent has chosen for this collection are:
Overtoun Bridge
A Murder of Vampires
Centralia Is Still Burning
What David Was Doing When the Lights Went Out
Product Details
File Size: 566 KB
Print Length: 52 pages
Simultaneous Device Usage: Unlimited
Publisher: Cemetery Dance Publications (June 28, 2015)
Publication Date: June 28, 2015
Sold by: Amazon Digital Services, Inc.
Language: English
ASIN: B010MQQISY