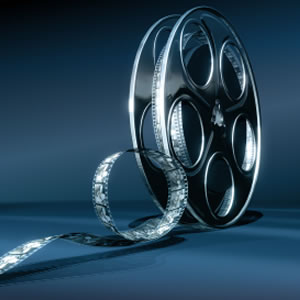 After weeks of unseasonably warm weather, the temperatures plummeted this weekend and we were under a freeze warning last night and again tonight. We had a very nice rainstorm over the long weekend, too. Both the cool weather and the rain are appreciated.
We did not participate in any shopping mania. Doing Christmas shopping in November just doesn't seem right to me. I don't put up the lights until December, and not in early December, either. When I was growing up, we put up the tree no more than a day or two before Christmas, and often on Christmas Eve.
We watched a bunch of movies over the weekend. First up was Larry Crowne, starring (and written and directed by) Tom Hanks, with Julia Roberts and a supporting cast of young people, many of whom are wiser than the years, and also drive Vespas. Also, George Takei as a near-manic economics professor with an infectious if somewhat evil laugh. It's a cute, light film with no real message. Not even "go back to college to better yourself" because all Larry got out of going back was a girlfriend (not a bad deal, actually) and another young woman who befriends him drops out and becomes an entrepreneur. Still, cute movie.
Then we watched Sarah's Key, which stars Kristen Scott Thomas as an American journalist living in Paris who becomes fascinated by the Vel' d'Hiv Roundup during World War II in which French police and soldiers rounded up thousands of Jews and kept them in a velodrome outside the city before they were sent to the camps. Turns out the apartment Thomas's character is about to move into was acquired by her husband's parents after the previous tenants were gathered up. The story alternates between the present and 1942 when the young girl named Sarah locks her younger brother in a closet in the apartment to hide him and then struggles to let people know that he's there, waiting for her to come back and let him out. The journalist's obsession with the story was a little self indulgent, I thought, in that she felt the need to get to the bottom of Sarah's story regardless of who she upset along the way. Still, a gut-wrenching story that pulled no punches.
HBO/Showtime/Cinemax had a free preview weekend, so I recorded a bunch of movies to watch at a later date. Some recent ones and some classics that we haven't seen in years. One we did watch was called A Summer in Genoa and starred Colin Firth as a man whose wife was killed in a car accident so he decides, six months later, to pack up his two daughters and take them to Genoa, where he will teach at the university. It seems like an ill advised plan, especially since his daughters are at war with each other (one blames the other for the accident). The older teenager is acting out and the other one wakes up with night terrors, screaming for her mother, who she claims she sees from time to time. Nice scenery and a harrowing resolution. Still, we agreed that taking the girls to Italy when they were in mourning probably wasn't the soundest of decisions.
Yesterday I watched The Last Play at Shea, which detailed the history of Shea Stadium and, in parallel, the career of Billy Joel, who played the final concert at the stadium before it was pulled down to "put up a parking lot." Both stories were interesting, but I'm a long-time fan of Joel, so the story of his career, with all it's ups and downs, was more of interest to me. I knew some of the stories (his ex-brother-in-law stealing all his money, for example), but not some of the early tales. The concert footage, both past and present, was good, including shots of The Beatles from their 1964 concert at Shea where the crowd was so loud they couldn't hear themselves. When John was supposed to play a piano solo he just used his elbow and went up and down the keys, laughing like a madman. Paul McCartney's harrowing journey to make it in time for the 2008 concert with Joel was a nice touch, especially when he met up with the groundskeeper who had driven him out to the stage 44 years earlier.
The mid-season finale of The Walking Dead went out with several bangs and a punch. One scene reminded me of the depiction of the Battle of Tull in the Marvel comic books. The show has its problems, but it's still on my watch list.