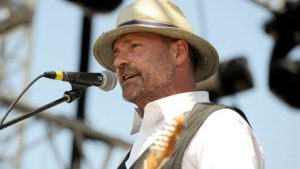 Time for a Tragically Hip listening marathon. I wasn't living in Canada any more when they burst onto the scene, so it's only been during the past few years that I've caught up with their discography, but they've become one of my go-to bands to listen to while writing. Sad to hear that Gord Downie succumbed to his illness. It's a day of national morning north of the 49th parallel.
I sent a manuscript today to my collaborator for a project that I hope will see print next year. It's breaking new ground for me, and the first few months of 2018 could prove interesting as I flounder around in unfamiliar waters, hoping I don't mess things up. I can't really say anything more about the project, but it is really, really cool.
I like Olivia Wilde a lot, and have always admired Sam Rockwell, so we queued up Better Living Through Chemistry this weekend. We quit by mutual consent after about 30 minutes. Michelle Monaghan plays an absolute shrew and Rockwell is milquetoast. Wilde is a trophy wife who seduces Rockwell, probably because she wants him to murder her husband. I'm not quite sure…we didn't get that far. In retrospect, the abysmal Rotten Tomatoes score should have been a hint or, more to the point, the total box office take of $75,000. No, there's not decimal place or two missing there. The movie is really, really stupid. Tragically stupid.
I'm still not sure why Jane Fonda was narrating it. We never did discover how she figure into the story. We gave the movie a shot because it appeared as one of those "people who liked this also liked that…" teasers. We'd started with the new Netflix movie Our Souls at Night, which we'd seen an ad for on the back of our AARP magazine (yes, I know, but still…). It stars Fonda as a widow who invites her neighbor (Robert Redford) to sleep with her…but not in that way. Just spend the night in the same bed, because the nights are the loneliest times. It's a small town, so rumors start spreading, of course. It's a charming story that features Bruce Dern in a bit role and Judy Greer as Redford's daughter.
That led us to Peace, Love…and Misunderstanding, which we realized after about 15 minutes we'd seen before, but we finished it off. Fonda is the hippy mom living in Woodstock who is visited by her daughter and two teenage grandkids (including Elizabeth Olsen). Another fun flick. Then I commented that I'd never seen On Golden Pond, so that was a blast from the past. The film was nothing like what I expected: I thought it would be somber and confrontational and dramatic, when it's actually quite light and funny. It looks a bit like a made-for-TV movie by modern standards, and it features a terribly invasive score, but it's charming. Hepburn is terrific (and she did all her own stunts, including an impressive dive into the lake). Seeing Jane Fonda 35 years younger was a bit of a shock, and it was the last thing her father did before he died the following year.
I binged through the new Netflix series Mindhunter, based on the book about the formation of the Behavioral Analysis Unit at the FBI. The 10-episode series dramatizes events, and it's not exactly fast-paced, but it is thrilling and fascinating. The two main characters are vastly different types: one looks like he should be rough and tough, but he's actually sensitive, cautious and smart, whereas the new kid on the block, who starts out looking sensitive and clever turns out to be ruthless and a little scary. Anna Torv from Fringe comes in at Episode 3 as a university professor who manages to scare up some federal funding for their research, which consists of interviewing serial killers in prison (the term doesn't even exist at that point, nor do any of the other terms that we who watch crime shows all know by now). The guy who plays Ed Kemper is chilling, just enough degrees away from normal to be disturbing as he casually describes the horrific things he did to his victims. There's an interesting bit featuring BTK before the creepy credits of most episodes (subliminal flashes are very disturbing!) that helps put the story into temporal context. I'm definitely on board for Season 2.
I also got caught up with the first three episodes of the new season of The Exorcist. It looks like the central story is going to be about this foster father who has a big house on an island in Washington State, where he looks after a bunch of teenagers (mostly) who have various issues (one is blind, one seems mildly autistic, the youngest seems agoraphobic). His wife committed suicide fairly recently (maybe), and there's something strange happening…but whether it's external to the house (something in the woods) or internal (one of the kids, or even the visiting social worker) remains to be seen. There's a parallel story that involves the infiltration of the Catholic church by humans who have been infused with evil spirits (creepy, creepy eyes with extra pupils), and an effort by a couple of people to eradicate them–that's less interesting to me so far. The Munchausen by proxy episode was particularly good.
Maria Bello joins NCIS. That's interesting. It's always good when Gibbs has someone to spar with who can give as good as (s)he gets. I also watched Annihilation, Patton Oswalt's new comedy show on Netflix. In an hour, he goes from political to personal to one of the funniest movie pitch sessions I've ever heard. I don't watch much stand-up comedy, but this was well worth the hour spent.