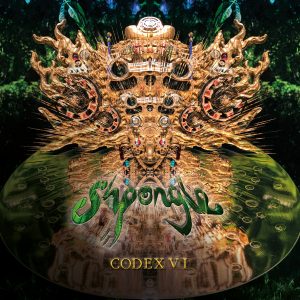 We didn't expect to have (m)any trick or treaters last night because it was raining so hard from about 4 pm on, but a number of intrepid, costumed souls did make it. We probably had to go to the door six or seven times, and we gave out candy by the handfuls when we did. Little kids taking one or two pieces…we're like, no…take all of this! Take it all! We closed up shop at around 8:00.
Last weekend, my wife was working two long shifts in Galveston (up and away by 4:30 am, back at 9 pm), so I binged my way through Stranger Things 2 in a single day. I liked the evolution of the series, although I did find episode 7, the standalone Kali episode, something of a mis-step. It felt like it would have been more at home in Orphan Black. Hank Wagner and I are going to do one of our tag-team reviews of the second season for Dead Reckonings, once Hank catches up. I was describing the series to my wife and she seemed intrigued, so we watched the first three episodes of Season 1 last night. I thought it was neat the way Nancy slams a door in Dustin's face near the beginning of S01E01 and then what happens between them near the end of S02E09. I also watched Beyond Stranger Things, the 7-part after show, which you shouldn't begin until after finishing Season 2. The kids are hilarious.
I'm also into Season 2 of Chance, starring Hugh Laurie, on Hulu. Now that he doesn't have Jackie to deal with any more, the plot revolves around a cop who is coercing him into going after a bad guy, and the aforementioned bad guy. I really like the character known as D. He's awesome.
Though I thoroughly enjoy writing fiction, it's hard to beat non-fiction in terms of payment. I was approached this week to write a 2500-word essay and offered an amount that would require me to write six-to-eight short stories to match it, and the stories would probably be longer and would take more time, each. So of course I said yes.
My other super-secret project is coming together faster than expected. It's really cool.
The new album from Shpongle, Codex VI, is now out. They're one of my favorite groups to listen to while I write. It's trippy, psychedelic techno. Check it out.
Over the weekend, I also posted a couple of book reviews: Violent Mind: The 1976 Psychological Assessment of Ted Bundy by Al Carlisle and Seventh Decimate (The Great God's War) by Stephen R. Donaldson. The former is interesting in that Dr. Carlisle was part of a team performing a 90-day psychological evaluation on Bundy at a time when he'd been convicted of aggravated kidnapping but no one knew the extent of his crimes or his psychosis. The serial killers in Mindhuter were known, confessed killers, but here was a guy who was trying to hide his true nature from psychiatrists and psychologists. Not so successfully, as it turns out. The latter was the somewhat disappointing first novel in a trilogy from the author of the Chronicles of Thomas Covenant. Donaldson specializes in unlikable protagonists.