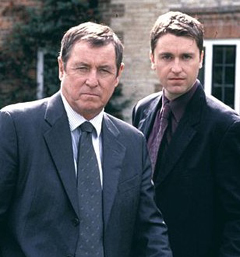 Сияние в мрака, the Bulgarian translation of the anthology Shining in the Dark, containing my story "Aeliana," was published today. This is the first time one of my stories has debuted in a foreign language. The English edition is forthcoming, as is an Italian translation, and perhaps more, too.
The first grown-up movie I ever saw in a theatre was the 1974 version of Murder on the Orient Express, starring Albert Finney as Poirot. This was at the Capitol Theatre in Dalhousie, New Brunswick. I was 13. After cutting my teeth on the Hardy boys, I was in the midst of an Agatha Christie binge when the film came out. I don't think I've seen it again since then, but my memory of it was that Finney disappointed me as Poirot. I far preferred David Suchet, from the BBC TV series.
I saw the new version, directed by Kenneth Branagh, this weekend, and I was impressed by it. Branagh manages to disappear into the role to the point where I seldom marveled that it was Branagh playing Poirot. His mustaches were legendary and his peculiar mannerisms handled in earnest. I thought the film was a tad over-directed, with stunt-angled camera shots that didn't lend much to the picture, and there were a couple of times when the score seemed at conflict with what was happening on the screen at the moment, but on the whole I thought it was very well done. I wonder how many people who went to see it had no idea of the mystery's solution. The cast was terrific—I was especially impressed by Daisy Ridley—and, all in all, a fine film. The teaser for Death on the Nile at the end was encouraging, too.
In keeping with the weekend's theme, I embarked on a journey through The Midsomer Murders on Netflix. I've never seen an episode before, so I didn't know exactly what to expect. Because they're based on a series of novels, the characters are fully realized from the first scene. They're serious who/how-dunnits, but they have a light touch, too. The DCI's wife can't cook, although she thinks she can and regularly attempts recipes from Delia Smith and other gourmands. That's a running joke. The episode where the DCI has a couple of edible marijuana cakes without realizing it is pretty funny, too. Colin Firth shows up in the final episode of the first season, but is dead almost before the opening credits. I also recognized Sonia Walger, who played Penny on Lost, who has a 30-second scene as a local journalist in one episode. I'm quite enjoying them: I watched six over the course of two days, and they're about 100 minutes each.
I did try The Punisher, but I guess I wasn't in the right mood for that show. I only lasted fifteen minutes into the first episode. A lot of my friends are raving about it, so I'll probably give it a second chance at some point. I'm also enjoying The Orville, although I have no idea how on earth this show is being made without being sued for plagiarism. It's not nearly as funny as I expected it to be (I thought it would be more in the vein of Galaxy Quest, but it's not in that league at all), and what little humor there is mostly falls flat for me. My favorite character so far is Lieutenant Alara Kitan, who plays it virtually straight. The most recent episode, which showcased her character, was really quite good.
I met Alexander McCall Smith at Murder by the Book the weekend before last. I've been reading his books to my wife ever since we first saw The No.1 Ladies' Detective Agency miniseries on HBO. He was only scheduled to sign at the store, but he decided at the last minute to talk and he entertained us for nearly 30 minutes, followed by a Q&A session. He's quite a storyteller. He spun out a shaggy dog story about being forced to rent a bulldozer in Italy when his original reservation was canceled and all cars were hired out due to it being a holiday weekend. It was almost a credible tale, but during the Q&A someone asked how fast a bulldozer could go and Smith grinned, saying, "That's the sort of detail that I would probably know, if the story were true!"